What is a Buscador?
Buscadors are seekers of adventure. Searching for evolved states of being. Each day is a chance to learn, grow and evolve. New tastes and experiences. Which, put simply for the current purpose, means finding the best wine around! And not just the best, but your best! So come with me on a journey through the wine world as I explore wine making with honest and truthful intention. Enjoy wines that are crafted using old world techniques and new school technology. Love your search for wine that not only tells a story, but is a story to be shared with family, friends and all the world.
Stop by the new tasting room and I will be there to personally pull samples out of my barrels for you to taste. This is a wine club for those that want to know amazing quality wine which can be delivered to their front door. Wines you just cannot fathom without being on the inside. Guess that about sums it up…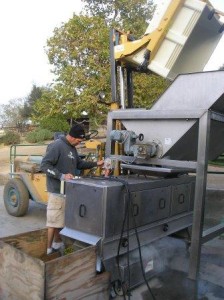 Why is this different than any other wine club or mailing list?
Quality: a total case production of about 500 cs a year. That's it. Every barrel is given Reiki. No kidding. Barrels literally feel the love of the Universe!
Personal Touch: Get in on the ground floor with new swag and new wines. Our new tasting room is now open for you to experience. Pick your wines. No pressure. No sales pitch. Join us on this personal journey.
Benefits are ultimately the real meat of "the club". Join our movement and get 25% off every purchase of anything. Always. Never pay for a tasting. Reserve the Winemakers time whenever you wish (me). Bring all your friends and family and taste for free anytime you want. Point is, because this is small burgeoning adventure you get the best wine at the best deal.
Free to join
Two shipments a year
Free wine tasting for you and your friends or family
25% off everything
You must read my email and newsletter ramblings
Change it up anytime you want
Happiness